Jobs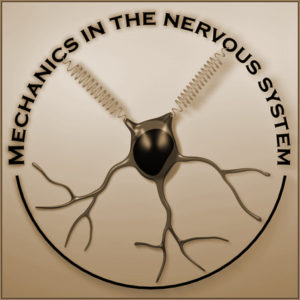 TWO PhD POSITIONS IN NEUROBIOLOGY / BIOPHYSICS*
Franze lab
Max-Planck-Zentrum fuer Physik und Medizin & IMP @ FAU
Applications are invited for two PhD positions at the interface of neurobiology, mechanobiology, and biophysics in the lab of Kristian Franze. One successful candidate will work on the impact of tissue mechanics on the development of the nervous system, the other candidate on the role of mechanical signals in facilitating neuronal regeneration after spinal cord injuries.  Both projects are highly interdisciplinary, collaborative, and will involve an exchange between the Max Planck Centre in Erlangen (Germany) and the University of Cambridge (UK). Successful candidates will be part of the graduate school 'Exploring Brain Mechanics'; participation in the International Max Planck Research School 'Physics and Medicine' is possible.
The Franze lab is interested in how mechanical signals such as tissue stiffness or viscosity regulate cellular motility and function during development and disease.  The lab takes in vitro as well as in vivo approaches in a range of biological systems to study how cells feel their mechanical environment, and how mechanical and chemical signals are integrated. Key techniques used include atomic force microscopy, life imaging, and biochemical as well as molecular biological approaches to perturb specific cell functions and tissue mechanics. If you chose our lab, you will be part of a multidisciplinary team with great atmosphere.
For both projects, requirements are high levels of enthusiasm and curiosity, a particular background is not necessary. The successful candidates should hold a Master's degree in biology, physics, chemistry, engineering, or a related subject. An ability to independently take responsibility over his/her own project as well as good teamwork skills are essential. Strong communication skills are required to interact with group members and other researchers at Erlangen and Cambridge Universities with different scientific backgrounds.
Programming skills (e.g., in Matlab or Python) and / or experience with microscopy would be advantageous but are not essential.
The post is full time and available immediately.
Applications and informal enquires regarding the positions should be sent to Kristian Franze:
Email: kristian.franze@fau.de
Tel: +49 9131 8522310
Web: https://www.imp.med.fau.de/
*Fixed-term: The funds for these posts are available for 36 months in the first instance with the possibility of an extension.
Salary: 100% E13
Closing date is January 31st, 2023.